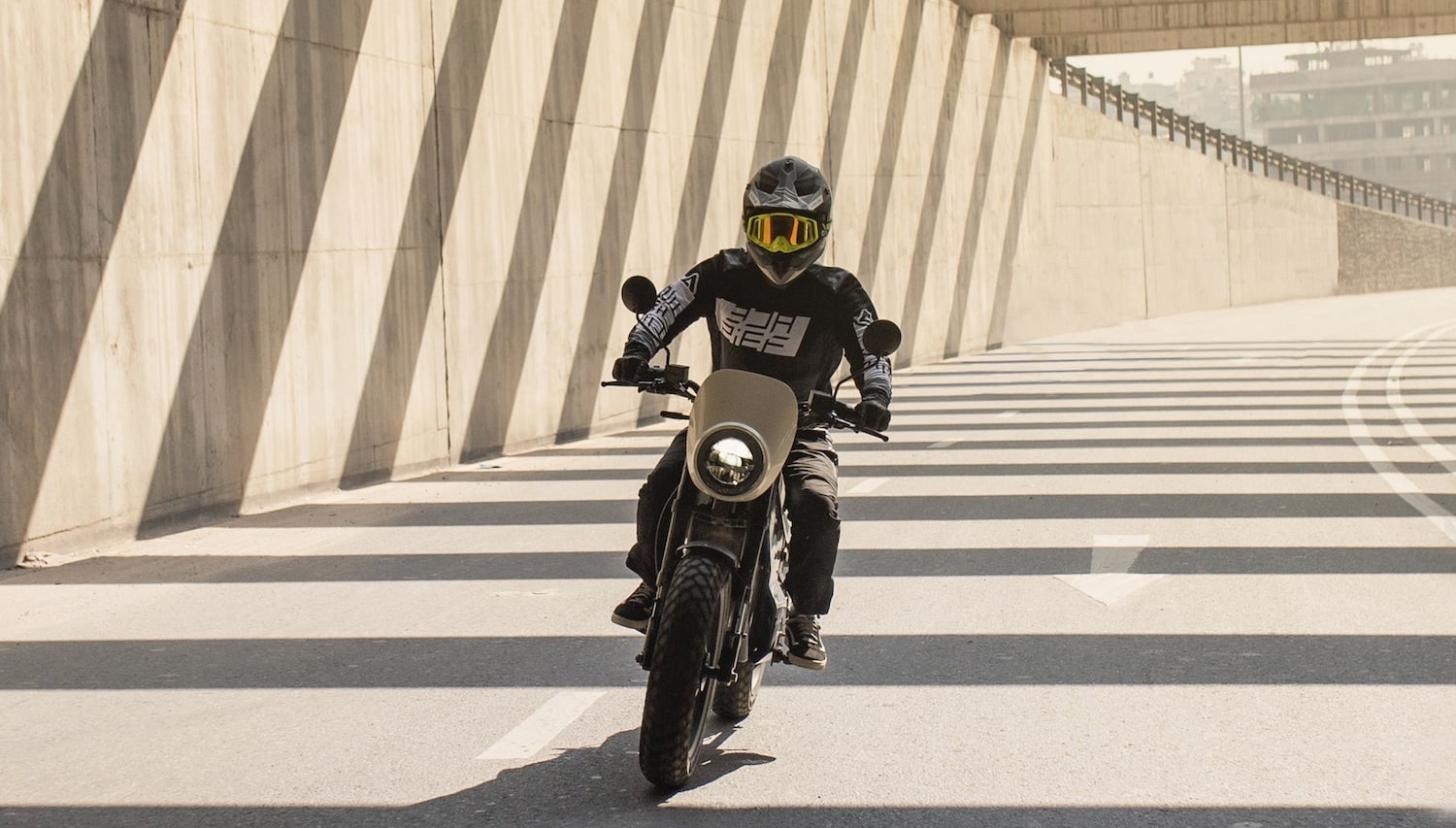 Commute with comfort
Urban commuter has been at the heart of the design process of P-1. With stylish urban design and rugged good looks, whether it's your daily commute or a night out with friends, P-1 has got you covered. Yatri's powerful drivetrain with great ergonomics means city traffic is now fun! Weighing a mere 120kg with a peak power of 19hp, Project One boasts a power-to-weight ratio comparable to 250cc motorbikes. Every commute is an adventure on your P-1.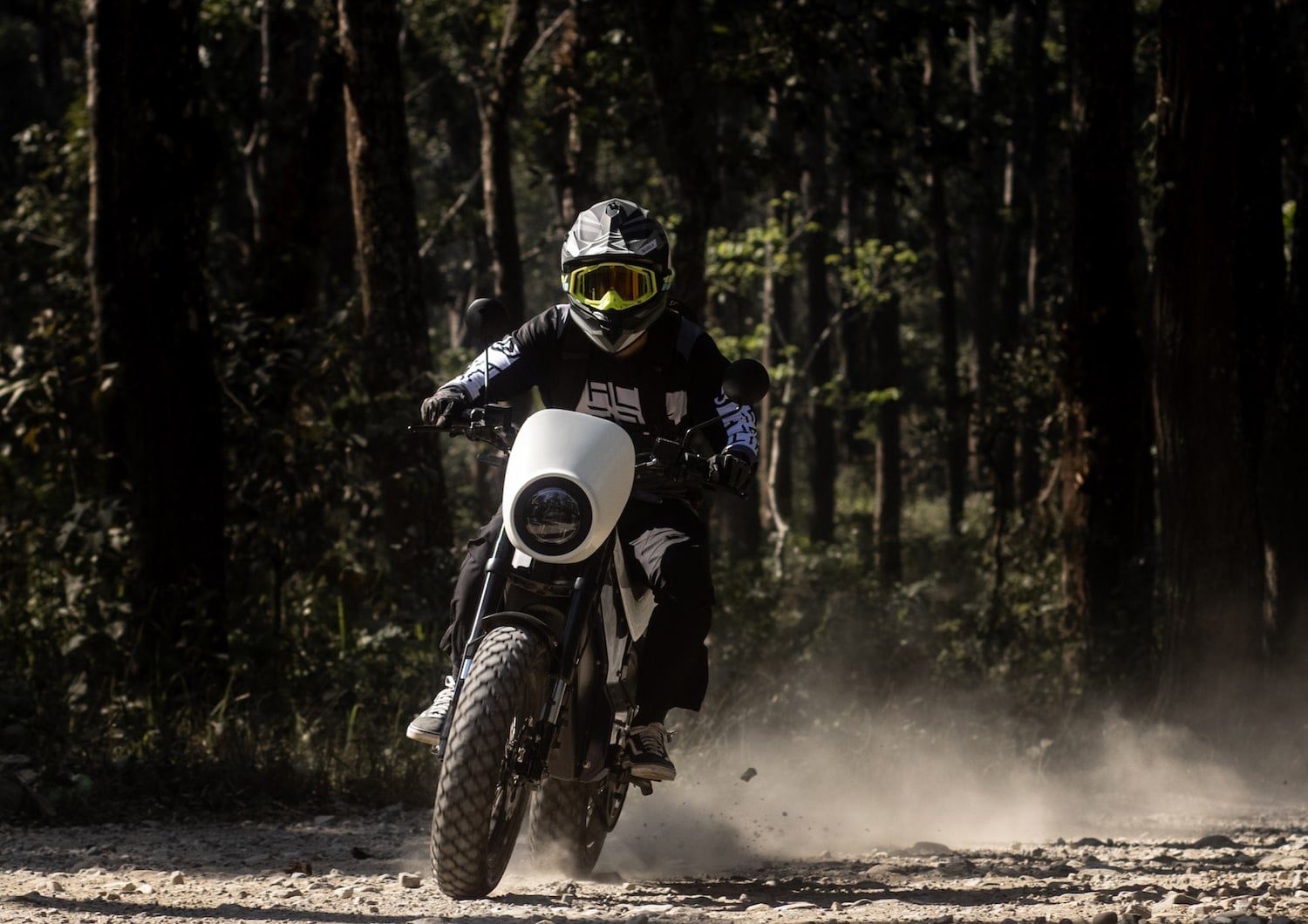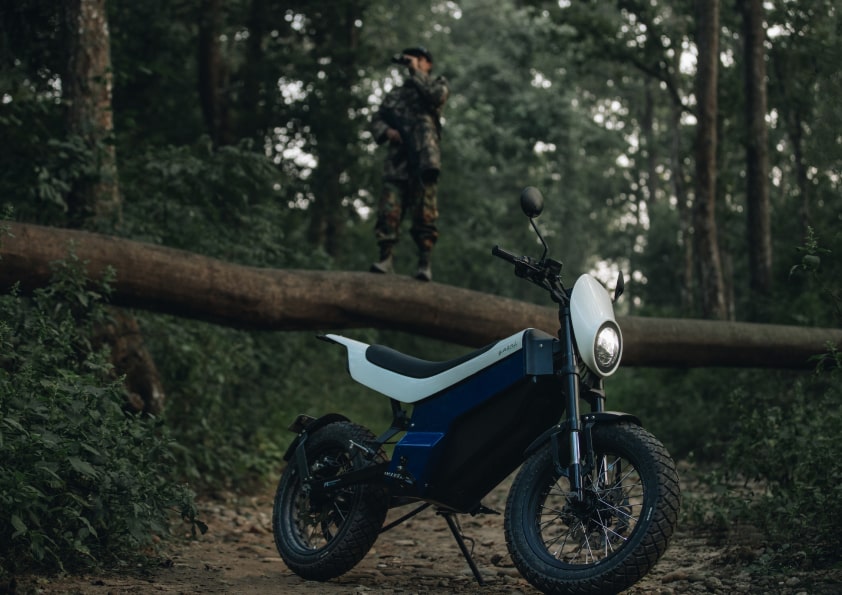 Offroad Thrill
With an exciting blend of form and functionality, P-1 is always ready for a good time. With market leading ground clearance of 320 mm and power delivery, go hit that trial, spend the weekend in the cabin, or just cruise through the back country and discover all the hidden gems. Whatever you do, you will create memories and stories for a lifetime.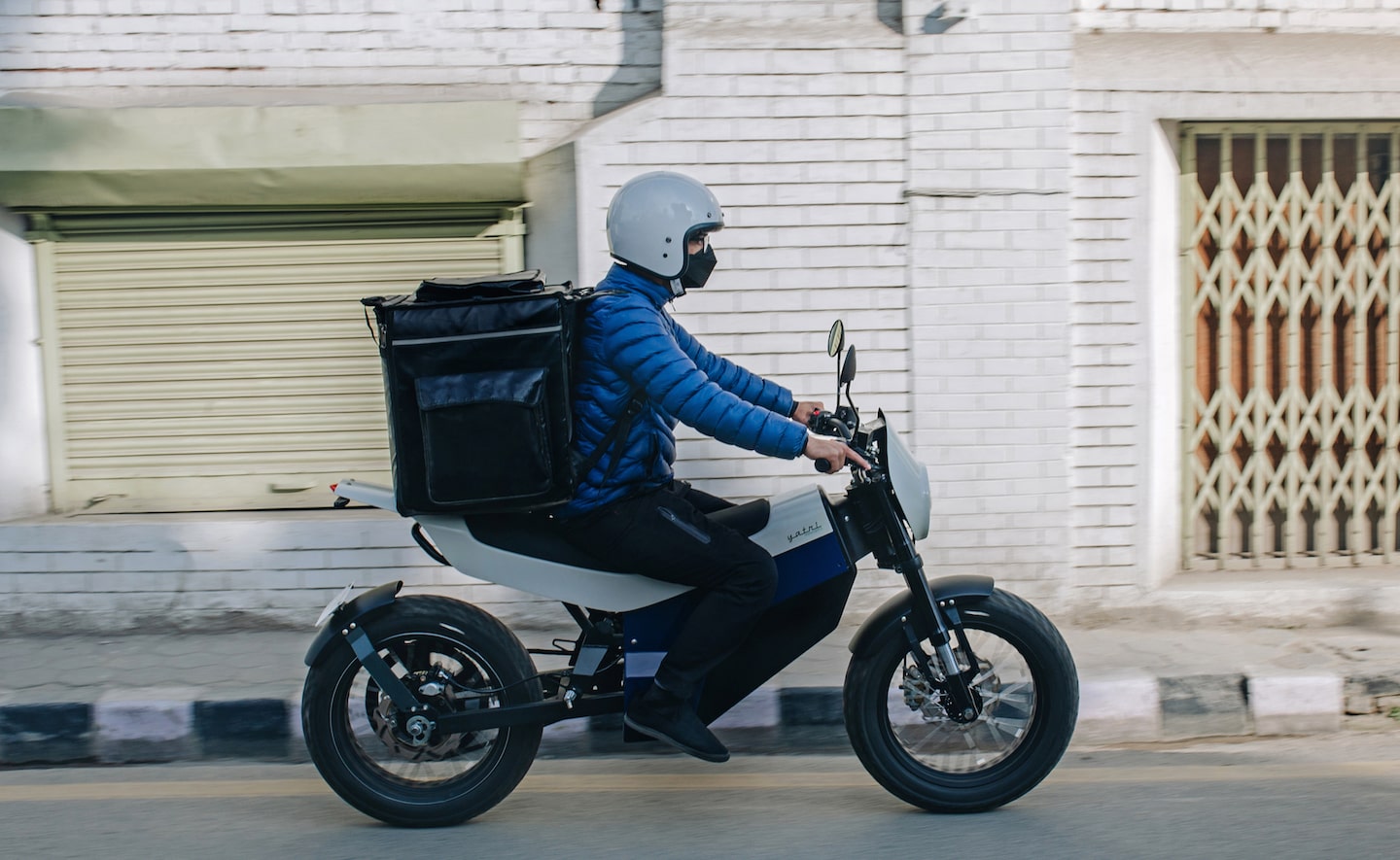 Economy of Use
How many kilometers do you add on your commute every day? How does that look at the end of your ownership period? P-1's over 90% efficient powertrain will cost you barely NPR 0.3 per km while comparable combustion engine motorcycles will cost you well over 20 times of that. That opens a host of possible use case of P-1 besides your daily commute.
Battery & Performance
P-1's market-leading 2 hours charging time from a normal house outlet and first-in-class 30 minutes DC Fast charging allows you to be more adventurous than ever and opens up new possibilities. With Yatri Energy's strong national network of charging stations, P-1 will truly reflect the freedom of travel.
A mixed riding style of mildly sporty and laidback city riding (40 kmph) gives P-1 a comfortable range of 110 km on a single rider (75 kg) setup. Depending on how laidback you are and your weight, you can expect a real-world city range of a figure slightly more or less than 110 km. You can expect slightly less range with a pillion rider.
While P-1 is a lot of fun when you push it or on the highways, it will demand more current from its powertrain which inevitably depletes the charge at a much higher rate. Depending on how adventurous you get, you may get a range as low as 60-70 km. This figure might go further down on a hilly off road trips. Additionally, pushing P-1 beyond normal use case will also increase the system temperature at a much higher rate triggering the P-1 system protection which results in a reduced power supply temporarily.
Fuel savings
Most of us know electric is cheaper over time. But by how much exactly? Let's do the math.
Mileage

35 km/kWh

30 km/liter

Fuel unit cost
NPR.per kWh
NPR.per liter
Distance travelled

km/day

9855 km/yr

49275 km/5 yrs

Fuel cost

NPR. 8.49 /day

NPR. 3097.29 /yr

NPR. 15486.43 /5 yrs

NPR. 162.00 /day

NPR. 59130.00 /yr

NPR. 295650.00 /5 yrs
That's a savings of NPR. 280,164 over 5 years in fuel alone! Minimal maintenance cost adds to your savings even further.
Ride for a lifetime
Our batteries use Lithium Manganese Oxide chemistry that will run for 120,000 km before their capacity falls down to 80% of its original capacity.
Assuming 10,000km/year of commuting, the battery will last 120,000km/10,000km/year
= 12 years
Remember that you'll still get 80% of the original range at the end of 12 years!
And for further assurance, the batteries come with a 5 years warranty.
Specs
Peak Power

14 kW (19 hp)

Range

110 km

Top Speed

100 kph

Wheel Torque

480 Nm

GROUND CLEARANCE

320 mm

Battery Capacity

3.0 kWh

Home Charge

2 hours (100% SoC)

FAST CHARGE

40 mins (80% SoC)

Price

NPR. 565,000

Reservation

NPR. 10,000
Connectivity
Internet

On-board 4G network and bluetooth

Mobile App

Android and iOS

Antitheft with on-board GPS

Charging Status, Fast Charger availability & Route Planning

On-demand servicing appointment

Road Side Assistance